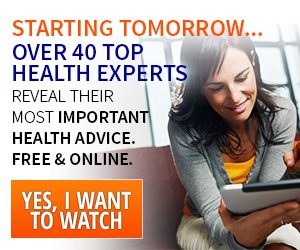 Just a heads up about the latest event organized by Ty Bolliger and featuring numerous authorities on cancer and health in general.
The Truth About Cancer first live Symposium is taking place from 14th October to 16th October 2016. There will be input from all sorts of experts about cancer and in particular about preventing and curing the disease by natural means.
The event features over 40 of today's most popular and in-demand health luminaries… including Dr. Joe Mercola, Mike Adams, Dr. Josh Axe, Ocean Robbins, Chris Wark, Sayer Ji, Dr. Eric Zielinski and many others!
Well worth checking out:
Just to refresh your memory, Ty started to look into the disease after not one but seven members of his family died from the disease and its conventional treatments.
He has made it his mission to inform everybody about natural ways of preventing and treating the disease and the dangers of the traditional approach to dealing with cancer – namely, surgery, chemotherapy and radiation.
He has made a series of remarkable documentaries about these issues.
So here's the link again:
Hope you find it useful.
Have a great weekend.
Love
Richard
P.S. The links above are affiliate links.