Just to let you know that the fascinating and eye-opening documentary series "The Truth About Cancer: A Global Quest" is showing again on the internet for free starting 12th April 2016 at 9pm USA Eastern Time.  More details at:
This is a must-see series for anyone who wants to be properly informed about cancer, its causes and remedies.  As 1 in 3 of us is likely to be diagnosed with cancer during our lifetime according to the latest predictions, we owe it to ourselves to know what we're dealing with.
This series offers viable alternative solutions to the standard cut, poison and burn treatments that conventional medicine has used for decades and continues to use without any real regard for patients.
I guarantee you will come away from watching these films with a new sense of hope with regard to this devastating disease.  As Ty Bollinger, the producer says, a diagnosis of cancer need not be a death sentence.
Here's the link again:
Hope you find this invaluable.
Love
Richard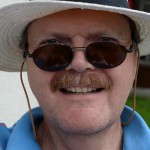 P.S. * denotes affiliate links.